Sorry for the last post, I lost my notebook with my list of books that I've read in and all my planning! I've found it now though, finally.
This month has definitely been a lot better than February! Still not my best month, but an improvement. Recently, I've been having a lot of school work, but I've been trying to post frequently and this has worked better this month than last.
Reading wise, March has been quite good, but there's still room for improvement! I've read 7 books this month, which are: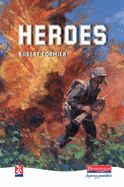 I found a meme this month which I really love and it's called Quote Me Thursday. I did two posts of this meme, and enjoyed them a lot. Here's the
first one
, and here's the
second
.
This month, I wrote about
How To Read
- where I gave tips on how to encourage friends or family to start reading, and I also did a post called
Books into Films
, which talks about... you guessed it... books being made into films!
I haven't been tweeting a lot lately, but will be for sure in April, and hopefully will be doing a lot of reading a blog posts!