December the first is here! This means it is now more socially acceptable to be excited about Christmas. The thought of all the chocolate and amazing food is making me a lot more happier that it should, and knowing that CHRISTMAS DAY IS JUST 24 DAYS AWAY (!!!) makes me even happier. Somehow, reading a book seems even more appealing when it's cold outside, but you yourself are all comfy with the christmas tree lights on and the house all warm. Also, don't even get me started on advent calendars- chocolate to wake up to?- what's not to like?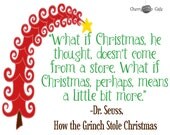 So, in the Christmas spirit, there is an amazing giveaway over at
The Book Landers
which features seventeen, I repeat, seventeen prizes- all dystopian themed. Hence the name Dystopian December. I have given Uglies by Scott Westerfeld, and there are so many other great titles so I suggest you take a look! It's running from December 1st to 25th, so be quick!
All of these books are up to win!
Over the days leading up to Christmas, I'll be posting a few Christmas themed posts which I'm looking forward to a lot! So far, I know that one will be a Christmas DIY Post and another will be Christmas Presents for Fictional Characters- both of which will be really fun to make. Also, the blog is going to get a bit of decoration to add to the christmassy mood. :)
I hope that everyone has opened their advent calendars and that December is a great month for you.